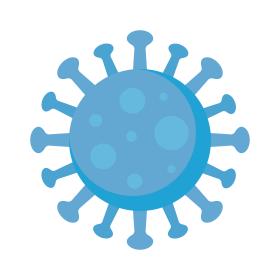 Antimicrobial Stewardship: Syndromic and System-Level Interventions
This course overviews the history of antibiotics and how antimicrobial overuse has led to a public health emergency in our communities. Presenters overview the concept of antimicrobial stewardship and its core elements. Learners will obtain knowledge of syndromic stewardship and how to customize interventions based on community needs. Additionally, learners will hear about system-level interventions using examples of systems in the DC area. For both syndromic and system-level stewardship, proper implementation practices will be reviewed. This module provides 1.5 hours of CME.
Target Audience
Doctors, pharmacists, nurses, pharmacy technicians, and other medical providers.
Learning Objectives
1) Discuss how antibiotic overuse, and a dwindling antimicrobial pipeline has led to an antimicrobial resistance and subsequent public health emergency
2) Describe how to customize syndromic stewardship approaches based on community needs
3) Describe effective implementation practices for antimicrobial stewardship in community settings
4) Identify challenges of system-level work and learn strategies to address these challenges
Kerry L. LaPlante, Pharm.D., FCCP, FIDSA
Dr. LaPlante is chairperson and tenured professor of Pharmacy at the University of Rhode Island College of pharmacy.  She is also an Adjunct Professor of Medicine at Brown University, an Infectious Diseases Pharmacotherapy Specialist, and Director of the Rhode Island Infectious Diseases Fellowship and Research Programs at the Veterans Affairs Medical Center in Providence, RI.  She earned her Bachelor of Science in Biology, with a Psychology minor at Canisius College in Buffalo, NY, and a BS in Biopharmaceutical Sciences, and Doctor of Pharmacy from Wayne State University in Detroit, MI.  She completed a post-doctoral fellowship in infectious diseases pharmacotherapy at the Anti-infective Research Laboratory at Wayne State University.  
Dr. LaPlante has practiced in retail, hospital, clinical, research and Health Maintenance Organization settings, across New York, Michigan, and Rhode Island.  The majority of her work is as an expert on optimizing effective and safe antimicrobial therapy in infectious diseases. Dr. LaPlante is dedicated to furthering antibiotic research across the full spectrum of healthcare science, from antibiotic development to clinical applications. Specifically, she created and directs an eight-person clinical and research program that encompasses three primary investigators, two post-doctoral pharmacy fellows, a full-time analyst, lab coordinator, and program coordinator.   
Dr. LaPlante's research program advances therapy through identifying optimal pharmacodynamic dosing indexes of antimicrobial therapy to optimize activity and prevent resistance development.  She also aims to understand the role of drug therapy on bacterial virulence factors such as toxin and biofilm formation and evaluating the predictors and outcomes of infections across the national VA healthcare system.  Dr. LaPlante has published over 100 peer-reviewed articles throughout her career (h-index of 35, and 3955 citations since 2004) in high impact peer-reviewed journals such as Clinical Infectious Diseases, Antimicrobial Agents and Chemotherapy, New England Journal of Medicine, Pharmacotherapy, and JAMA.  Additionally, her research program has received continuous uninterrupted funding with more than 50 successfully awarded and implemented research grants totaling more than $4.5 million from the National Institutes of Health, the Department of Veterans Affairs, and Investigator Initiated Research from Research and Development divisions of pharmaceutical industry.  She currently serves as the Director of the Pharmacology Core on the Rhode Island NIH-COBRE Center for Antimicrobial Resistance and Therapeutic Discovery (1P20GM121344-01A1), and as a member of the Antimicrobial Resistance Leadership Group (ARLG), pharmacokinetics subcommittee. Her research is pharmacist-led, multidisciplinary work that encompasses expertise from research-focused physician and PhD colleagues. 
Since 2012, Dr. LaPlante has been awarded multi-year funding for two postdoctoral research fellows from the Veterans Affairs (VA) Office of Academic Affiliations (OAA) national office. This is one of only two OAA-awarded pharmacy fellows in the VA nationally.  Additionally, her fellowship is nationally recommended fellowships by the American College of Clinical Pharmacy (ACCP), one of a few ACCP recommended fellowship in the VA and one of three recommended Infectious Diseases training research fellowship for pharmacists in the country.  
She is a past president of the Society of Infectious Diseases Pharmacists (SIDP), and current Board Member at Making a Difference in Infectious Diseases (MAD-ID).  Dr. LaPlante is also an elected Fellow of the Infectious Diseases Society of America, and the American College of Clinical Pharmacy.  She is also an appointed chairperson for the Rhode Island Department of Health Antimicrobial Stewardship and Environmental Cleaning Task Force. Dr. LaPlante serves on the editorial boards for the leading journals in pharmacy and pathogenic microbiology such as Pharmacotherapy and Virulence. She is frequently invited to lecture at national infectious diseases meetings and symposia, which span topics from antimicrobial pharmacology, antimicrobial stewardship, to antibiotic resistance.  She is currently the only pharmacist on the American College of Gastroenterology (ACG) C. difficile treatment guidelines which will be published in Fall 2020. She is also the recipient of the Rhode Island Society of Health-System Pharmacists' 2016 Pharmacist of the Year award, and the Society of Infectious Diseases Pharmacist Researcher of the year in 2010.  She is also the lead editor of a book titled "Antimicrobial Stewardship Principles and Practices" which is available on Amazon.  When she is not working, LaPlante can be found cooking, and entertaining friends at her home in Rhode Island with her husband and two children.  
The presenters for this course have declared no conflicts of interest
Clara Ni, PharmD, BCIDP
Dr. Ni completed her Doctor of Pharmacy at the University of Georgia and her PGY-1 at Emory University Hospital Midtown. She subsequently began her journey up the east coast, with a PGY-2 in Infectious Diseases, Internal Medicine and Academia at Duke University Hospital in North Carolina, then 3.5 years as a clinical staff antimicrobial stewardship pharmacist at Winchester Medical Center in Virginia. Dr. Ni is now an antimicrobial stewardship clinical pharmacist at MedStar Georgetown University Hospital, where she is involved in implementing both hospital-level and system-level stewardship interventions.  
The presenters for this course have declared no conflicts of interest
AMA PRA Category 1 Credit™
ACPE Pharmacist 0536-0000-21-019-H05-P
ACPE Pharmacy technician 0536-0000-21-019-H05-T
Available Credit
1.50

ACPE Pharmacist

The George Washington University School of Medicine and Health Sciences is accredited by the Accreditation Council for Pharmacy Education as a provider of continuing pharmacy education.

1.50

ACPE Pharmacy technician

The George Washington University School of Medicine and Health Sciences is accredited by the Accreditation Council for Pharmacy Education as a provider of continuing pharmacy education.

1.50

AMA PRA Category 1 Credit™

The George Washington University School of Medicine and Health Sciences is accredited by the Accreditation Council for Continuing Medical Education (ACCME) to provide continuing medical education for physicians.

1.50

Completion